New Student Orientation

New Student Orientation (NSO) is the beginning of your college career.  It is a time when you get to come to campus to sample some of the experiences you will have in the fall and make the transition to Helena College an easier one.  This experience gives incoming students time to learn about all the great things HC has to offer inside and outside of the classroom, the tools to help you succeed, and your responsibilities as a HC student.  In addition, orientation provides an opportunity to connect with other students.  You will learn about campus resources, student life, academic workshops, tutoring services, public safety and more!
**Attendance is required for all new, first-time students and re-admits (out two consecutive semesters). Please plan to be present for the entire orientation session.
New Student Orientation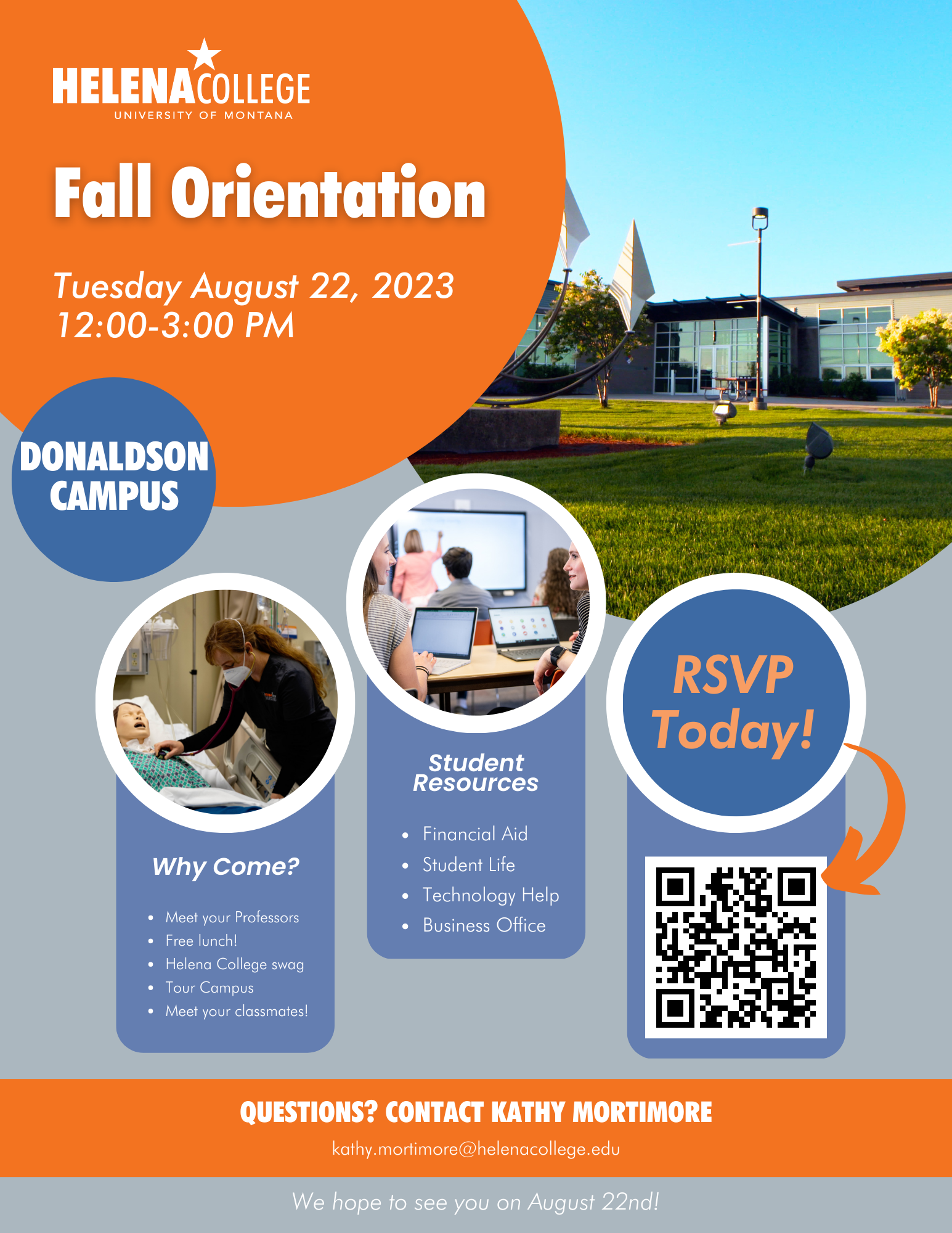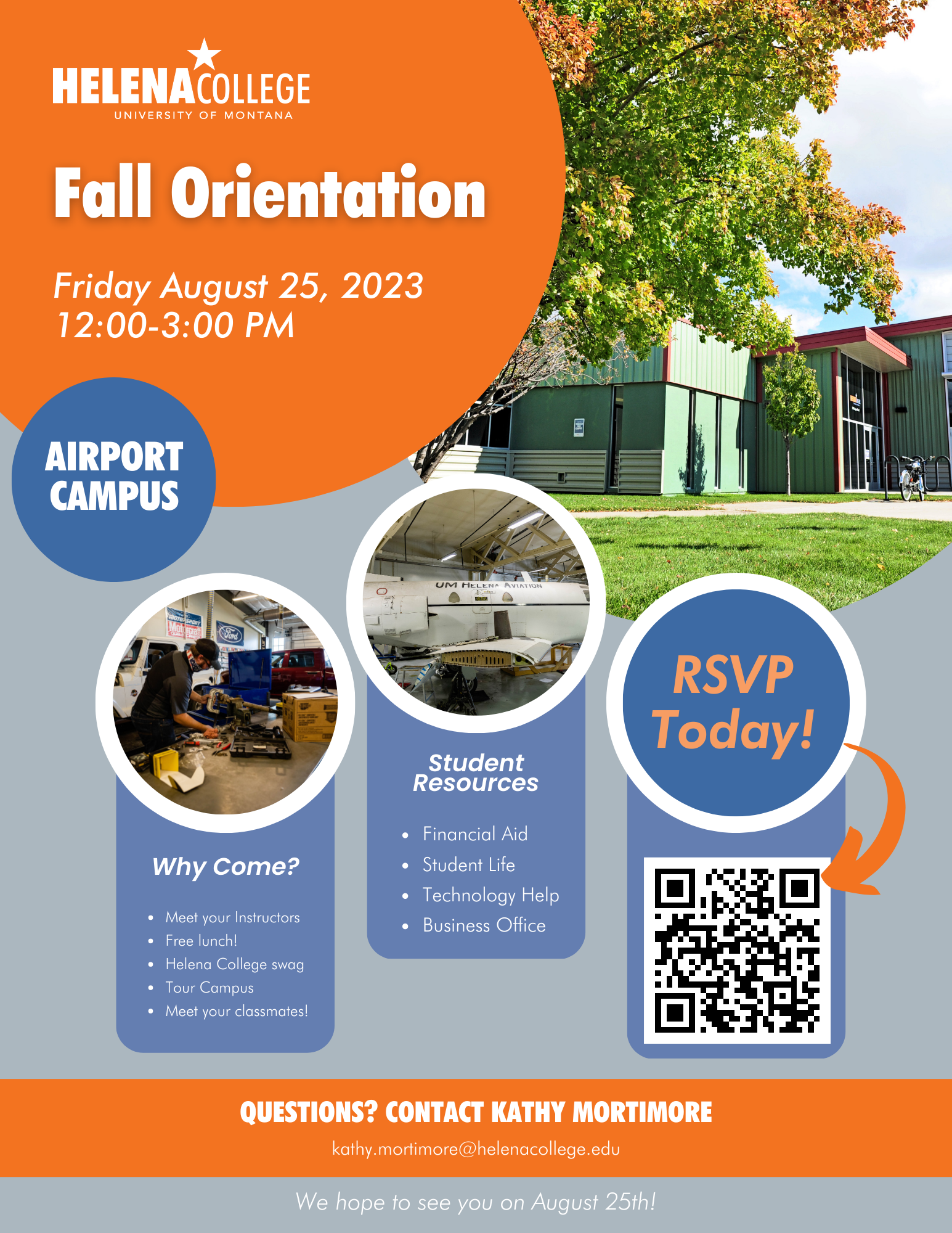 What do I need to bring:
Student ID number (7700..)
Net ID number (HCS...)