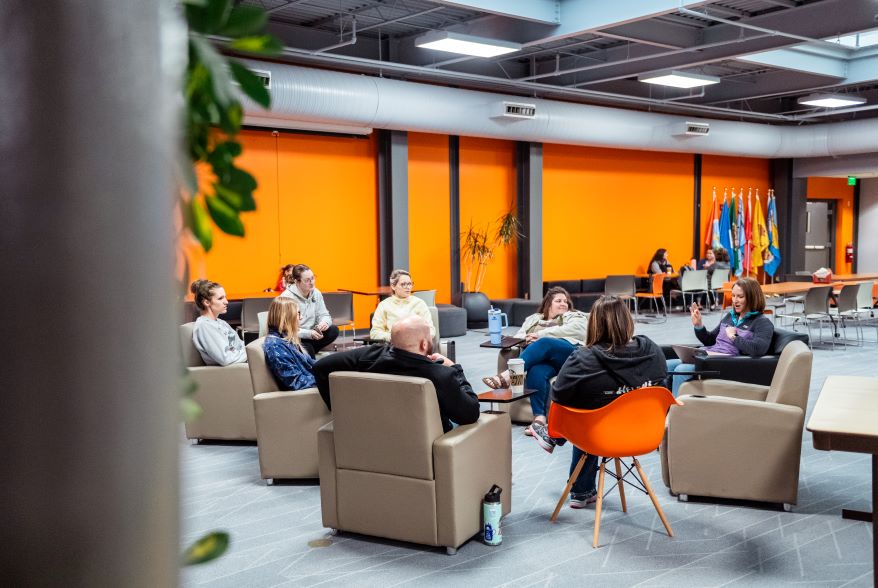 Student Resources
On-campus Resources
The Student Support Center provides academic support services for Helena College students. This is done through a fully networked computer lab and a full staff of tutors who are available during all hours of operation. Our tutors are highly qualified students and staff who receive training on an ongoing basis. They maintain high standards of academic integrity and customer service.  Tutoring services are free to students.
Academic Advising assists first semester students by helping them learn about the programs at Helena College, focus their educational and career goals, choose classes for their first semester at Helena College, and register for their classes via MyHC.
A variety of services are available to students with disabilities at Helena College. These services include alternative testing, adaptive and assistive equipment, campus and mobility orientation, alternative material production, other services by request (large print, Braille, and audiotape), note taking and scribing, and academic advising. The services offered to each student are determined by the student's needs and documentation.
Student Wellbeing at Helena College
The HC campus community provides outreach and educational services focusing on mental health, suicide initiatives and violence prevention.  Services include classroom presentations, enrichment group activities, and mental health screenings.
TRiO is federally funded by a grant from the U.S. Department of Education. We provide assistance to 140 active students every year that may come from every academic program on campus. To participate in the program, students must meet eligibility guidelines and be accepted through the application process.
Associated Students of Helena College ASHC
ASHC is an organization whose purpose is to provide the entire student body with an active voice in their education, promote empowerment and communication amongst the student body, create an inclusive environment conducive to learning for all students, and encourage citizenship both on campus and in the community.
Associated Students of Helena College (ASHC)
Student Clubs
Computer Technology Club
Helena College Aviation Club
Future Machinists of America
Psi Beta
Helena College Veterans Club
Social and Psychological Sciences Club
Academic Resources
Student Employment