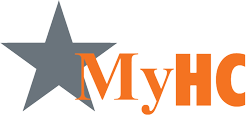 Registration is available 24 hours a day, through MyHC. To register for classes you will need your NetID, Password, and Personal Identification Number (PIN).
How to find your NetID: Your NetID lets you log-in to any Helena College computer or access Helena College resources. To look up your NetID click here for the Password Manager found on the Student Portal.
How to obtain an Advising PIN:  All students are required to obtain their advising PIN from their academic advisor before registration.
New degree seeking students will obtain an advising PIN from their first semester advisor. Current degree-seeking students registering for the next term need to meet with their faculty advisors to obtain their advising PIN.
Non-degree seeking students need to obtain an advising PIN from the Registrar's office, but are encouraged to meet with an academic advisor regarding any course or program-related questions.
You can view a copy of the Registration Guide by clicking the Student Registration Guide here.