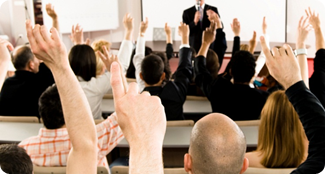 Helena College recognizes the importance of professional development and encourages faculty and staff to grow in discipline and knowledge through a variety of opportunities. Funds to attend professional development opportunities, such as training, conferences, or workshops are available through the institutional Professional Development Committee.
For faculty, professional development hours are a recognized part of evaluation, promotion and tenure. Faculty who are interested in participating in professional development activities should work with their Division Director to develop their Professional Development Plan.
Resources at Helena College
Helena College provides access to the following training resources as part of our commitment to helping all faculty and staff succeed.
LinkedIn Learning: Over 15,000 self-paced courses available on a variety of topics, from business and technology to personal and career growth. Watch a few short videos on a topic or complete an entire course or learning path.
Directions for logging in to LinkedIn Learning
Kognito Online Interactive Training: Evidence-based virtual simulation training module that teaches how to recognize and respond to someone who may be experiencing distress or suicidal thoughts. 
Enrollment key for faculty and staff: helenaemployee
Faculty/staff tuition waiver: Employees of 0.75 FTE or greater are eligible to receive a tuition waiver for courses at any MUS institution.
AIMA (Indian Education for All in Montana for One MUS)
Vector Solutions: Access mandatory trainings, record all professional development activities, and apply for funding from the Professional Development Committee.
Vector Solutions Instructions: Helena College attempts to provide accommodations for any known disability that may interfere with a person's ability to participate in any service, program or activity of the College. To request accommodation, please contact Human Resources at 406-447-6925.