Direct Loans are low-interest loans for students and parents to help pay for the cost of your education through a secure, dependable, and affordable source of funds. Helena College participates in the William D. Ford Federal Direct Student Loan Program. This means that if you borrow a Federal Direct or PLUS loan, your funding will come directly from the U.S. Department of Education. However, most of the contact will be with your loan servicer.
During the 2020-2021 academic year, approximately 42.2% of HC students received some form of student loan. Student loans can greatly help students pay for and reach their educational goals. However, borrowing should be done conservatively to avoid heavy loan debt and the potential for default.
ANNOUNCEMENT: GET OUT OF DEFAULT
Federal Student Aid and the Biden-Harris Administration have created the Fresh Start Program for anyone who may have defaulted on their student loans.
Fresh Start automatically gives you some benefits, such as restoring access to federal student aid (loans and grants). But you need to act to claim the full benefits of Fresh Start and get out of default. Sign up for Fresh Start for free and find out more about the program here. 
With Direct Loans, You:
Borrowing directly from the federal government and have a single contact--your loan servicer--for everything related to repayment, even if you receive Direct Loans at different schools.
Have online access to your Direct Loan account information through your servicer's website.
Can choose from several repayment plans, and you can switch repayment plans if your needs change.
Student borrowers are not required to begin making payments until 6 months after they drop below half-time attendance, this is known as a grace period. However, the student only receives one grace period during their life.
The Direct Loan Program offers these types of loans:
Subsidized Loans: for students with demonstrated financial need, as determined by federal regulations. NO interest is charged while a student is in school at least half-time, during the grace period, and during deferment periods.
Unsubsidized Loans: not based on financial need; interest is charged during all periods, even during the time a student is in school and during grace and deferment periods. Interest is then capitalized each time a loan goes back into Repayment status!
All new student loan borrowers must take three steps to receive a Federal Direct Loan:
Apply for financial aid by completing the Free Application for Federal Student Aid (FAFSA).
After receiving your aid offer, request/accept all or a portion of your Federal Direct Loan.
Complete Loan Entrance Counseling and a Master Promissory Note (MPN).
Loan Entrance Counseling
If you intend to take out a Federal Direct Loan, borrowers must complete Loan Entrance Counseling. Please be aware, if not completed this will delay your Direct Loan disbursements.
All students new to the Federal Direct Loan Program will be required to complete Direct Loan Entrance Counseling, regardless of completion of other Loan Counseling sessions in the past.
Loan Exit Counseling
If you are unable to attend one of the many Exit Counseling sessions offered each term, prior to completing your program or transferring, please click here to complete your confirmation. Email your confirmation to financialaid@helenacollege.edu to remove the hold in order to obtain transcripts and/or diplomas.
Master Promissory Note (MPN)
Undergraduate Direct Subsidized and Unsubsidized borrowers under the Direct Loan Program will sign one promissory note, which can serve over multiple academic years (up to 10 years). A separate MPN is required for Direct Loans and Parent PLUS Loans. You will need the address and phone numbers of one emergency contact person, as well as two references who will know how to contact you at all times. We estimate it will take 30 minutes to complete the electronic MPN process. Make sure you allow enough time to complete the entire process in a single session. If you start the MPN and exit before submitting your signed MPN and return later, you will have to start over at the beginning.
Parent PLUS Loans
Helena College participates in the William D. Ford Federal Direct Loan program. This means that parents will borrow PLUS loans directly through the U.S. Department of Education.
The Federal Direct Parent PLUS Loan is a federal loan program offered by U.S. Department of Education available to parent(s) / step-parent of a dependent student to assist them in meeting their educational costs. To be eligible to apply, the parent borrower must not be in default on any federal education loans and be a U.S. citizen or eligible non-citizen. The Federal Direct Parent PLUS Loan requires a separate application, in addition to credit approval by the Department of Education. Interest is charged during all periods.
Parent PLUS Loan Application Process
Complete a Federal Direct Parent PLUS Application on https://studentloans.gov/myDirectLoan/index.action, sign a direct Parent PLUS Master Promissory Note (MPN), and complete the Helena College Parent PLUS Loan form. If you need assistance completing the PLUS MPN, call the Federal Student Aid Information Center (FSAIC) at 1-800-433-3243.
Information on the Direct Parent PLUS Loan Application will be entered as estimated financial aid into the student's financial aid package. Credit approval will be made by the Department of Education.
If the Direct Parent PLUS Loan credit decision is denied, the school is notified by the Department of Education.

The Direct Loans will automatically send the parent borrower an appeal packet outlining the steps to take to appeal the credit decision or to obtain an endorser for the Federal Direct Parent PLUS Loan.
If the credit decision is overridden, the Department of Education will automatically notify the school of the approval status.

If the Direct Parent PLUS credit decision or appeal is denied, the student is eligible to receive additional Unsubsidized Direct Loans. These additional Unsubsidized Loan funds must be requested from the Financial Aid Office.

This option is not available to the student if one parent is denied and another parent is approved credit for a Direct Parent PLUS Loan, or if the student pursues a credit override by submitting an appeal or gaining an endorser and is granted approval.
Know What You Owe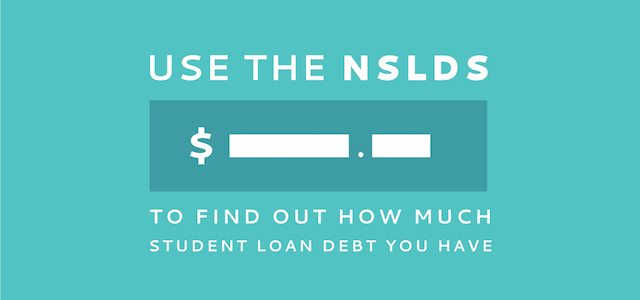 The National Student Loan Data System (NSLDS) has information about your federal loans and grants.
To log in you will need your Federal Student Aid ID (FSA ID) and password. To recover this information go to https://studentaid.gov/.
Note: NSLDS does not display information about private student loans. For information on those loans, contact your lender.
Cohort Default Rates
A cohort default rate is the percentage of a school's borrowers who enter repayment on certain Federal Family Education Loan (FFEL) Program or William D. Ford Federal Direct Loan (Direct Loan) Program loans during a particular federal fiscal year (FY), October 1 to September 30, and default or meets other specified conditions prior to the end of the second following fiscal year.
The National current Cohort Default Rate (CDR) for all institution types is 2.3. Helena College's most recent Cohort Default Rate is 4.2, however, the National CDR for similarly sized institutions is 3.7. For information about the rate of student borrowing and repayment information at Helena College, please visit the Department of Education's College Scorecard for Helena College University of Montana.
Office of the Ombudsman
The Federal Student Aid Ombudsman Group of the U.S. Department of Education is dedicated to helping resolve disputes related to Direct Loans, Federal Family Education Loan (FFEL) Program loans, Guaranteed Student Loans, and Perkins Loans. The Ombudsman Group is a neutral, informal, and confidential resource to help resolve disputes about your federal student loans.

Office of the Ombudsman Website
Phone: (877) 557-2575
Fax: (606) 396-4821
Mail: FSA Ombudsman Group
P.O. Box 1854
Monticello, KY 42633