Student Ambassador Program

The Student Ambassador Program is a leadership opportunity for students who are dedicated to serving and representing Helena College. Student Ambassadors assist with campus tours and financial education, serve as Helena College representatives, and perform duties at various campus and community events.
Mission Statement: To represent Helena College in a positive manner. The mission of the Student Ambassador Program is to cultivate student leaders who will share the Helena College experience with prospective students, their families, and the community members and represent the college at special events. 
Julia Hayes - Helena, Montana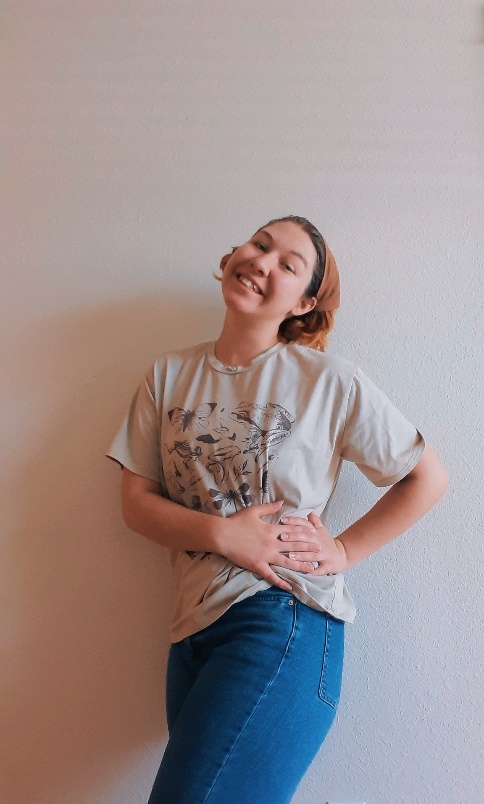 Major: Associates of Arts
Why I chose Helena College:  I chose Helena College because it is an affordable solution to gain an education while still enjoying 
the best parts of my young adulthood.

Why I chose to be a Student Ambassador: I chose to be a Student Ambassador because I love helping others find their purpose in life. School is a great place to find that! Being a Student Ambassador means I get to interact with all sorts of students and help them determine where they want to go from here.
Paragraph about yourself: I was born in Florida, but my family moved to Montana when I was three. I love the nature of Montana, all the mountains, the sky. Besides reading and writing and pursuing English, I love going on walks and working out. Being active is always a huge priority to me!
---
Student Ambassadors benefit significantly from participating in the program.
Student Ambassador Application
Leadership opportunities which provide additional experience in community service and develop relationships with school administrators on all levels.
Providing service to the college helps develop a sense of belonging and contributing to the community.
Resume enhancement occurs as a direct result of involvement in leadership and school activities which reflect positively on both applications for employment and for future colleges and universities.
Letters of recommendation may be made available to Student Ambassadors.
Student Ambassadors are provided with a tuition waiver reimbursement.
If you have questions for your Student Ambassadors, or would like a tour, please email admissions@helenacollege.edu
Questions regarding the program should be directed to Anna Ebert at 406-447-6912 or by email at anna.ebert@helenacollege.edu