Student Ambassador Program

The Student Ambassador Program is a leadership opportunity for students who are dedicated to serving and representing Helena College. Student Ambassadors assist with campus tours and financial education, serve as Helena College representatives, and perform duties at various campus and community events.
Mission Statement: To represent Helena College in a positive manner. The mission of the Student Ambassador Program is to cultivate student leaders who will share the Helena College experience with prospective students, their families, and the community members and represent the college at special events. 
Devyn Wunderwald, Helena, Montana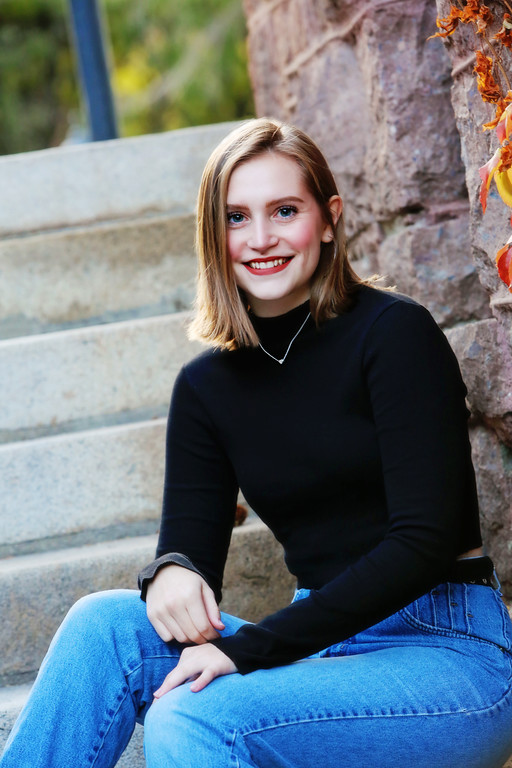 Major: Associates of Art

Activities & honors: In 2019, I went on a 10-day mission trip with my high school youth group to Santa Apolonia, Guatemala. I also served as a Student Leader of my church youth group during my senior year.

Why I chose Helena College: I chose Helena College because it is a small college allowing for more personal relationships with instructors and students. It is a great way for me to save money while I am taking my Generals.

Fun fact about me: I have been singing since I was a little girl and have been taking voice lessons for over six years. I also recently auditioned for American Idol!

Why I chose to be a Student Ambassador: I chose to be a Student Ambassador because I love welcoming new students and helping them out in any way that I can. It is a joy to see new faces coming in the front doors (and the side doors)!
I have been living in Montana for most of my life but was born in Minnesota. I've been in Helena for almost nine years and graduated from Capital High School in 2020 (good times). I love music and making music, so I have been in choirs most of my life, I sing on the worship team at my church, and I enjoy performing any chance that I get. Other than music, I love going on frequent walks, hikes, and four wheeling trips. I also enjoy baking treats and playing card games with my friends and family.
Cody Thompson, Helena, Montana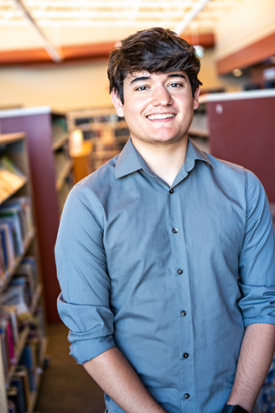 Major: Associates of Science

Why I chose Helena College: I chose Helena College because of the smaller class size allowing me to form a more personal relationship with the teachers and fellow students. I also chose it as it was a more cost-effective plan to further my academic education.

Fun fact about me: I am a huge basketball fan and love to talk about all thing's basketball. So, if you ever want to debate about sports, I am your guy. I am also big into film and videography and have even made short films for people and schools.

Why I chose to be a Student Ambassador: I wanted to become a student ambassador to learn more about my school and how to get myself more involved with school affairs. I also have always enjoyed talking to other students. Being an ambassador gives me a great opportunity to find more connections and help other students have a smoother transition into college.

I am a Helena kid born and raised and have lived here my entire life. I was a former 2020 Capital High graduate and had probably the worst graduation year possible thanks to the virus. I was also previously enrolled at Montana State University and decided I should come back and finish my generals here at Helena College. I am planning on pursuing a degree in Industrial Engineering with a Bachelor of Science. When I am not at school I am usually hanging out with family or friends, playing sports, or at work. I am usually hanging around campus and I am always available to help or even to have a quick chat.
---
Student Ambassadors benefit significantly from participating in the program.
Benefits include:
Leadership opportunities which provide additional experience in community service and develop relationships with school administrators on all levels.
Providing service to the college helps develop a sense of belonging and contributing to the community.
Resume enhancement occurs as a direct result of involvement in leadership and school activities which reflect positively on both applications for employment and for future colleges and universities.
Letters of recommendation may be made available to Student Ambassadors.
Student Ambassadors are provided with a tuition waiver reimbursement.
If you have questions for your Student Ambassadors, or would like a tour, please email admissions@helenacollege.edu
Questions regarding the program should be directed to Anna Ebert at 406-447-6912 or by email at anna.ebert@helenacollege.edu