Let the sparks fly!
Extensive hands on experience will enable you to obtain employment in a wide spectrum of areas with high earning potential. Our Industrial Welding and Metal Fabrication degree program has been designed to provide you with a state of the art education in a shop filled with industry standard equipment.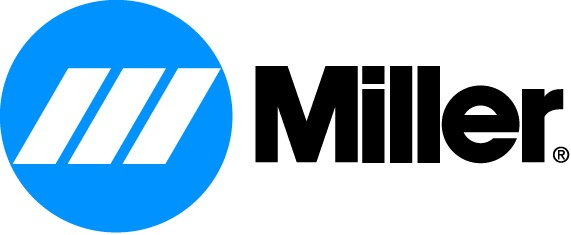 As one of 10 nationwide regional training facilities for Miller Electric, Helena College students are afforded advanced opportunities using the newest technologies. The primary goal in the first year of the Welding Technology program is to give students the skills and instruction they need to enter the welding industry. With an emphasis on safety, students will receive hands-on, theoretical, and technical training in rigging, job estimation, blueprint reading, and layout and pattern making. In addition, students will receive extensive lab training in a wide variety of welding processes including S.M.A.W. (stick electrode), G.M.A.W. (wire processes), Pulse M.I.G., T.I.G., and plasma cutting. The focus of the training is to give the students the skills necessary to successfully pass American Welding Society (A.W.S.) certifications. Students will also receive introductory instruction in design and fabrication, thus allowing them to perform repairs and fabricate projects. The second year of the Welding Technology program is designed to teach students how to use their skills performing advanced fabrication and repair work on actual projects. Students will learn advanced fabrication techniques using a variety of equipment including shears, bending breaks, forming rolls, punches, drill presses, and track torches. This may include anything from a simple welding repair to re-facing a D-9 Cat blade. Students will also receive training in various methods of pipe welding with an opportunity to take the A.W.S. certification test. Second year students will be given instruction in Computer Numerical Control (CNC) burn table programming and operation using Auto-CAD and Shop Data Systems software. Entry into second year is by application only.
Upon successful completion of this program, a student will be able to:
Demonstrate knowledge of industry standards for safety and compliance
Demonstrate the proper use of manufacturing equipment
Apply proper techniques for analyzing and producing drawings
Demonstrate an understanding of welding processes, codes, and procedures
Differentiate manufacturing processes and their applicability
Enter the workforce with entry level skills
Exhibit good work ethic with an emphasis on safety and professionalism
Helena College's Welding Program is proudly affiliated with the American Welding Society through an Institutional Educational Membership. We hold our students to the highest standards set by the American Welding Society.

Welding Technology C.A.S.
Gainful Employment Information
Industrial Welding and Metal Fabrication A.A.S.
Welding: Industrial Welding and Metal Fabrication Tool Set
$800 (Approximately)
Welding Hood – Standard with 9-11 shade or Auto Darkening
Construction Calculator (NOT ESTIMATOR)
Cutting Goggles – #5 Shade
4-1/2" Grinder with Guard
Chipping Hammer
Standard Allen Wrench Set
Friction Lighter
Phillips and Flathead Screwdrivers
Tip Cleaner
Open end Wrench Set up to ¾"
Wire Brush – 2 each
Roll of Electrical Tape
8" Slip Joint Pliers
10" Spring Dividers
MIG Pliers
Small Drafting Kit complete with 45 and 30 degree Triangles
Cleaning Picks
3/8" drive socket set
Small Flashlight
Carpenters Square
10" Crescent Wrench
Sharpies
25' Tape Measure
Magnetic Torpedo Level
Soap Stone Holder with Soap Stone
24" Flex Ruler
Scribe with Magnet on End
Knotted Wire Wheel for 4-1/2" grinder
Ball Peen Hammer
4-piece File Set
Silver Marking Pencil
Small Punch Set with Center Punch, Chisel, Pin Punch and Drift Punch
Fillet Weld Gauges
Program Uniform
Three Piece Combination Square with Centering Head and Angle Head
2 Uniform Shirts