Diesel Technology prepares students to enter various segments of the diesel repair industry as an entry-level technician. This includes, but is not limited to agricultural, industrial equipment and the heavy-duty diesel truck repair industry. This program provides comprehensive training in maintenance, diagnosis, and repair of related electrical/electronic systems, mobile hydraulic systems, manual and hydraulic drive trains, brakes, air systems, diesel engines, general maintenance, alignment and undercarriages, and HVAC as used in equipment common to the diesel repair industry.  After graduating, you will be well prepared for a career as a diesel technician. Major placement areas for the Diesel Technology graduate are agriculture and truck dealerships, truck fleets, construction, mining, oil exploration companies, farms and ranches, and independent truck repair shops.
You will receive hands on training with state-of-the-art equipment in a facility designed for comprehensive training in: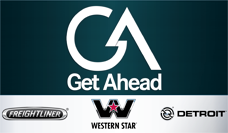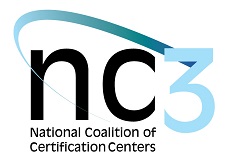 You will become certified in Snap-On software systems and tools. Incorporated into your course of study are the Cummins Virtual College Training system as well as the Daimler Trucks North America Get Ahead program.
| | | | |
| --- | --- | --- | --- |
| 1 | Welding Helmet | 39 | 1/2 Drive Metric Impact Shallow; 10-24MM 12pt |
| 2 | Welding Gloves | 40 | 20" Bearing Race Punch |
| 3 | Chipping Hammer | 41 | 1/2 Drive Air Impact |
| 4 | Roll Cabinet Tool Box, 7 drawer minimum | 42 | Florescent Drop Light; 25 ft. minimum |
| 5 | Stiff Bladed Putty Knife | 43 | 3/8 Drive Torque Wrench; 5-75 ft. lbs. |
| 6 | 1/2 Drive Breaker bar | 44 | 24" Screwdriver Style Prybar |
| 7 | 10" Slip Joint Pliers [water pump] | 45 | Adapters 3/8" to 1/4"; 3/8" to 1/2"; 1/2" to 3/8" 1/2" to 3/4" |
| 8 | 12 pt. Drive Metric Sockets, Shallow 4mm to 15 mm; 13 pc. | 46 | 4 pc. Seal Pick Set |
| 9 | Battery Service Pliers | 47 | Universals 1/4", 3/8" |
| 10 | 12 pt. Metric Sockets, Deep and Shallow 8 mm to 19 mm | 48 | 16" Rolling Head [Heel] Bar |
| 11 | Side Post Battery Wrench and Wire Brush | 49 | Standard Wrenches 3/8" to 1" |
| 12 | 12 pt. Drive Standard Sockets, Shallow 1/2 to 1-1/8 | 50 | Inspection Mirror |
| 13 | Top Post Battery Brush | 51 | Metric Wrenches 10 mm to 19 mm |
| 14 | 12 pt. Drive Standard Sockets, Deep and Shallow; 3/16 to 9/16 20 pc. | 52 | Magnetic Retrieval Tool |
| 15 | Reversible Snap Ring Pliers | 53 | Standard Flare Nut Wrenches 1/4" to 13/16" |
| 16 | 12 pt. Standard Sockets, Deep and Shallow 1/4 to 7/8 22 pc. | 54 | Carbon Gasket Scraper |
| 17 | 10" Vise Grip Type Pliers | 55 | Standard Allen Wrenches |
| 18 | 5/8 and 13/16 Spark Plug Sockets | 56 | Ignition Gauge Set [Short Blade .010 through .035] |
| 19 | Wire Stripper Cutters 10-20 ga. wire | 57 | Standard & Metric Allen Sockets |
| 20 | Torx Sockets T8 to T55 11 pc. set | 58 | Feeler Gauge Set .0015 through .025 angle |
| 21 | 10 pc. Punch and Chisel set | 59 | 12" Adjustable Wrench |
| 22 | 1/2 Drive Ratchet | 60 | Gap Gauge .044 through .080 |
| 23 | 16 oz. Ball Peen Hammer | 61 | 8 pc. Screwdriver Set |
| 24 | 1/4 Drive Ratchet | 62 | Ratchet Type Screwdriver |
| 25 | 16 oz. Dead Blow Soft Face Hammer | 63 | Safety Glasses |
| 26 | 3/8 Flex Head Ratchet | 64 | 6" Needle Nose pliers |
| 27 | Hacksaw | 65 | Blow Gun |
| 28 | 3/8 Ratchet | 66 | 8" Needle Nose pliers |
| 29 | Wire Brush | 67 | 7" Side Cutters |
| 30 | 1/2 Drive Extensions 5", 11" | 68 | 7" Conventional Pliers [common] |
| 31 | Flashlight | 69 | 1/2 Deep Impact Sockets 12 pt. |
| 32 | 1/4 Drive Extensions 2", 4", 6" | 70 | 1/2 Torque Wrench |
| 33 | 12' Tape Measure | 71 | Multi-meter |
| 34 | 3/8 Drive Extensions 1", 3", 6", 11" | 72 | Brake Shoe Tool |
| 35 | 1/4 Drive Screwdriver Style Handle | 73 | Brake Slack Adjuster |
| 36 | Radiator Hose Removal Tool | 74 | 1/4" torque wrench |
| 37 | 1/2 Drive Standard Impact Shallow; 3/8 to 1" 12pt | 75 | Adjustable oil filter wrench |
| 38 | 48oz Stubby Sledge Hammer | 76 | 2 Uniform Shirts |