Earn college credit while in high school
What is dual enrollment?
Dual enrollment courses are college courses (100-level or above) taken by high school students.  Students who are 16 years of age or juniors are eligible to take college courses.  Students who do not meet the age/grade requirement can request acceptance by filling out the Age Waiver Approval Packet.
Both dual credit courses and college credit only courses are available through Helena College:
A dual credit course awards both high school credit and college credit for a college course taken by the high school student. The decision to award high school credit for the college course rests with the school district, and the high school is the final authority on what is required for high school graduation.
A college credit only course awards college credit, but not high school credit, for a college course taken by a high school student.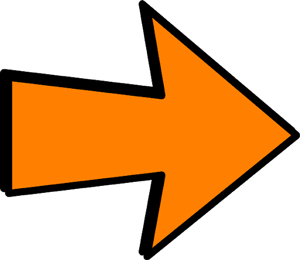 This 15-minute video provides an overview of dual enrollment at Helena College, including helpful information to get started and be successful, as well as frequently asked questions:  Dual Enrollment Info Night
Why take dual enrollment classes?
Dual enrollment saves you money!  Your first two courses (up to 6 credits) are free as part of the statewide One-Two-Free Program.  After 6 credits, you will only pay half of normal tuition and all fees are waived. 
If you are experiencing financial hardship, you can fill out the Hardship Scholarship Form and return it to the Helena College Financial Aid Office.
Check out the Montana University System Dual Enrollment webpage for more reasons to take dual enrollment classes. 
How to enroll:
Start by reading through the checklist and filling out the Helena College Dual Enrollment Application. 
Choose your classes and register using the Dual Enrollment Registration Form.  Please note that if you are registering for a class offered through Helena College, you will receive emailed instructions on how to officially register.  Submitting the registration form does not guarantee a space in the class.  Click here to access a list of suggested classes for high school students available fall semester 2021. 
Work with your high school counselor to select courses that fulfill high school graduation requirements and schedule an appointment with the Helena College Director of K-12 Partnerships to make plans for college.  
Contact Stephanie Hunthausen, Director of K-12 Partnerships
406-447-6993, stephanie.hunthausen@helenacollege.edu
Helena College will not release information to your parents unless you expressly consent by filling out the Dual Enrollment Student Authorization for Release of Information Form. 
Students must satisfy all course prerequisites and placement requirements for the classes they have selected. 
Please note that starting Summer 2020: Helena College will not be requiring placement test scores for students interested in classes that previously required ACT or ACCUPLACER scores.
Helena College will work with each high school individually to ensure students are placed in the appropriate dual credit class.  Placement tests for writing will no longer be required, and any eligible dual enrollment student may take College Writing (WRIT 101) or Technical Writing (WRIT 121) going forward.  For the 2020-2021 school year, math placement will rely on factors such as high school courses completed and grades in relevant coursework.
Dual enrollment students interested in taking a math class should talk to their high school counselor or to Helena College's Director of K-12 Partnerships, Stephanie Hunthausen, to discuss the appropriate placement. 
Taking more than 7 credits? Make sure to send Helena College a copy of your immunization forms (on file at your high school or with your physician). 
Return all application and registration materials to:
Helena College
1115 North Roberts
Helena, MT 59601
For new dual enrollment students, click here to access the full dual enrollment application packet.