Earn college credit while in high school
Helena College allows high school students to take up to 11 Dual Credit
and/or College Credit Only credits per semester.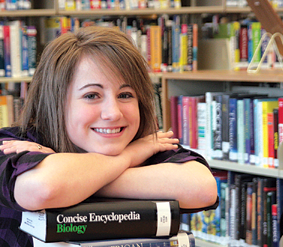 Opportunities for Dual Enrollment
A Dual Credit course awards both high school credit and college credit for a college course taken by the high school student. High school students that are 16 years of age or a junior are eligible. Students that do not meet the age/grade requirement can request acceptance by filling out the Age Waiver.   The decision to award high school credit for the college course rests with the school district, provided that the decision is consistent with applicable laws, policies, and administrative rules. 

Seek advice from your high school counselor. If dual credit is requested, your high school counselor will determine course applicability and credit equivalency. The high school is the final authority on what is required for high school graduation. The student is responsible for making sure all requirements are met.

Students interested in Dual Credit courses should contact their high school counselors and the Registrar's Office at Helena College, 406-447-6909.

You can print your application and registration forms below, or obtain the forms from your high school counselor.
A College Credit only course awards college credit, but not high school credit, for a college course taken by a high school student. (Juniors and seniors in high school are eligible to apply.)

Students register by filling out the following application and registration form. You do not need to fill out the application each semester, but you will need to fill out the registration form each semester you want to enroll in classes. If you would like us to release information to you, or your family you need to fill out the following Release of Information form and return it to the Registrar's Office.

Students must satisfy all course prerequisites and placement requirements. These can include ACCUPLACER Exam scores, ACT/SAT scores, MUSWA writing scores, or other campus-specific exam(s). If you have taken ACT or SAT, request that your official ACT or SAT test scores be sent directly to the college.  As well, students may not take developmental courses as part of the College Credit Only program.  (Only 100 level courses or above.)
Return Application and Registration Materials to:

Helena College
1115 North Roberts
Helena, MT 59601

*** All fees are waived, students are responsible to pay 50% of tuition costs ***