Student Ambassador Program Overview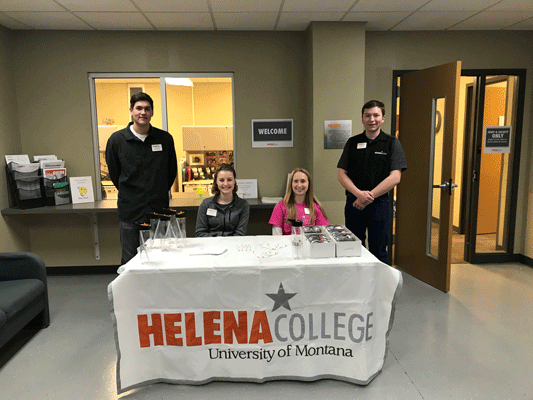 The Student Ambassador Program is a leadership opportunity for students who are dedicated to serving and representing Helena College. Student Ambassadors assist with campus tours and financial education, serve as Helena College representatives, and perform duties at various campus and community events.
Mission Statement: To represent Helena College in a positive manner.
The mission of the Student Ambassador Program is to cultivate student leaders who will share the Helena College experience with prospective students, their families, and the community members and represent the college at special events.
Program Expectations: To demonstrate a professional demeanor and deliverables, use time wisely, and understand Helena College processes. Engage in activities and opportunities outside of each individual's program along with volunteering and off-campus event participation.
Student Ambassadors benefit significantly from participating in the program.
Benefits include:
Leadership opportunities which provide additional experience in community service and develop relationships with school administrators on all levels.
Providing service to the college helps develop a sense of belonging and contributing to the community.
Resume enhancement occurs as a direct result of involvement in leadership and school activities which reflect positively on both applications for employment and for future colleges and universities.
Letters of recommendation may be made available to Student Ambassadors.
Student Ambassadors are provided with a tuition waiver reimbursement.
Student Ambassador Application
Student Ambassador Code of Conduct
Questions regarding the program should be directed to Karina Moulton at 447-6915 or by email: karina.moulton@helenacollege.edu