Learning Excellence through Academic Partnerships (LEAP)
The LEAP program is designed to help you complete an associate degree and transfer your degree within two years. (or successfully transfer prior to degree completion)
Your Degree - By Design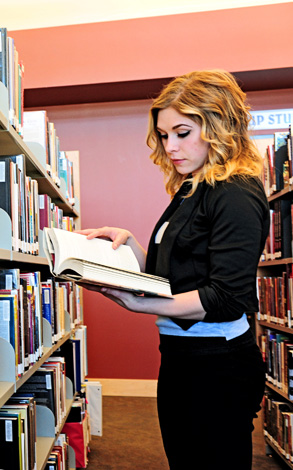 We've developed a pathway for academic completion and exploration.
Not sure of your final academic goal? That's okay.  This program gives you an opportunity to explore areas of study but not go so far off track you end up with a bunch of unusable college credits. 
Have a goal in mind? Perfect. Use this program to complete your general education core classes and then transfer to a four year university to stay on your path to obtain a baccalaureate degree or more.
We've worked out the classes and the schedule.  You attend, apply yourself, utilize academic coaching, the resources available to you and obtain your associate degree in two years. Sounds easy, right? It's not easy.  College is hard but, you're up to the challenge.  Take a leap.  Believe in yourself.  We do.
You will be a member of the LEAP community of learners intent on obtaining a degree.  Only two groups of up to 22 members each will be accepted.  The courses are specific to an associate of arts general studies degree and scheduled for 3 hours mid-day, 5 days a week. (Keep your part-time job if you like and graduate with less debt.)
Partnerships you can count on:
Partner with your academic coach to obtain your goals
Partner with the other students in your program (there is strength in numbers…)
Partner with other universities you wish to transfer your degree
Partner with faculty for academic exploration & intellectual stimulation
Partner with Helena College.  Like you, we've got your success in mind
Ready to get started?  Call Helena College Admissions Counselor at (406) 447-6900.